Karney shows an ear for poetic phrasings that encapsulate the impact of socio-political themes that are often as unsettling as they are urgent. This is true of her new EP "A Beautiful Day", which released digitally and direct to fans on November 20th, 2011, as well as her new full-length album "Love and Respect" due out in early 2012. Karney has addressed such topics as young war victims, the unreasonably harsh penalties enforced on those violating marijuana prohibition, global warming, and outsourcing and its affects on workers. Her heavy lyrical themes are balanced out by winsome rhythms and some lighter fare that veers away from the political into more personal musings on life's small pains and pleasures, along with the occasional wry wink at unvarnished sexuality.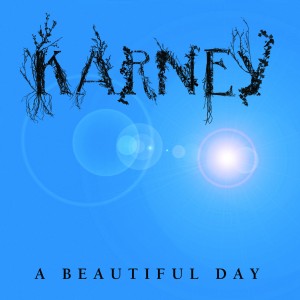 Throughout her career, Karney has blended musical influences ranging from punk, to Salsa, to the flower-powered music and politics of her hometown, San Francisco. In addition to this blend of influences, she also enjoys direct cross-pollination with many artists. She frequently works with PSM Recordings founder Steffen Franz, who co-produced her single "My Little Bush" in 2003, and who often tours with Karney providing dancehall style DJ toasts during live performances. That particular single also benefitted from the studio talents of legendary Reggae producer and solo artist Dennis Bovell (founding member of Matumbi) and engineering by Bill Ortiz, founder of Babyfat Music and trumpet player for Santana, and The Karney Band. Karney's second full-length album "All Connected" was released in 2004 to wide media acclaim.
On her self-titled debut CD, "Karney" (released in 2001) recruited fellow musicians from the Bay Area to use a variety of less common instruments, including the bassoon and the Karna, a double reeded oboe-like instrument from the Marakech region. Her collaborative approach to music dates back to when she co-founded the band Stepchildren, an innovative crossover blend of Heavy Metal and Hip-Hop, in a time before rap-metal bands became commonplace. Stepchildren released an album with London's Big Red Records and had funk luminary George Clinton remix its college radio hit "Jericho." Clinton then invited Karney to appear in a video for his CD "Cinderella Theory." Shortly thereafter Karney went on to play international tours as keyboardist and guitarist for Angel Corpus Christi, and shared her piano and songwriting abilities on collaborations with Linda Perry of 4-Non Blondes.
Karney currently applies her considerable talents both to her own material, as well as to compositions commissioned by clients in the multimedia and computer gaming industries. Her crossover Ambient Electronic and Groove sounds provide accompaniment for Monkey Island IV, several SIMS games including SIMS House Party 2, SIM City 3000 and 3000 Ultimate, Star Wars Galaxies, and other Lucas Arts titles. She has also written scores for Showtime's Heavyweight Boxing events. She also currently writes and designs sounds for Fisher-Price. For more information on this aspect of Karney's career please visit karneymusic.com.
The use of dynamic changes, unusual instrumentation, and poetic lyrics has gained Karney considerable attention since she set out on her solo recording career. CMJ Music Monthly, Relix, the Stranger, and Zero have all profiled Karney in recent issues while her tours reach increasingly large in-house audiences along with fans tuning in from far-flung locales thanks to web simulcasts of several recent shows. Low tech indie rock fans have been able to keep up with Karney through radio play on numerous stations and the availability of her "My Little Bush" single on CD and 7-inch vinyl. Fans who appreciate fine songwriting, a vibrant live sound, and lyrics that don't shy away from harsh realities have been getting on board as Karney's growing musical enterprise gathers steam!